Dwarf is a bytecode format for leaving runtime debugging info based on the symbolic register and memory location, which gives a recoverable last instruction and call frame info. Given the current unwind is slow and Google traces will use frame pointer to accelerate the production fast unwind, the author provides the fix point control flow analysis based validation and synthesis.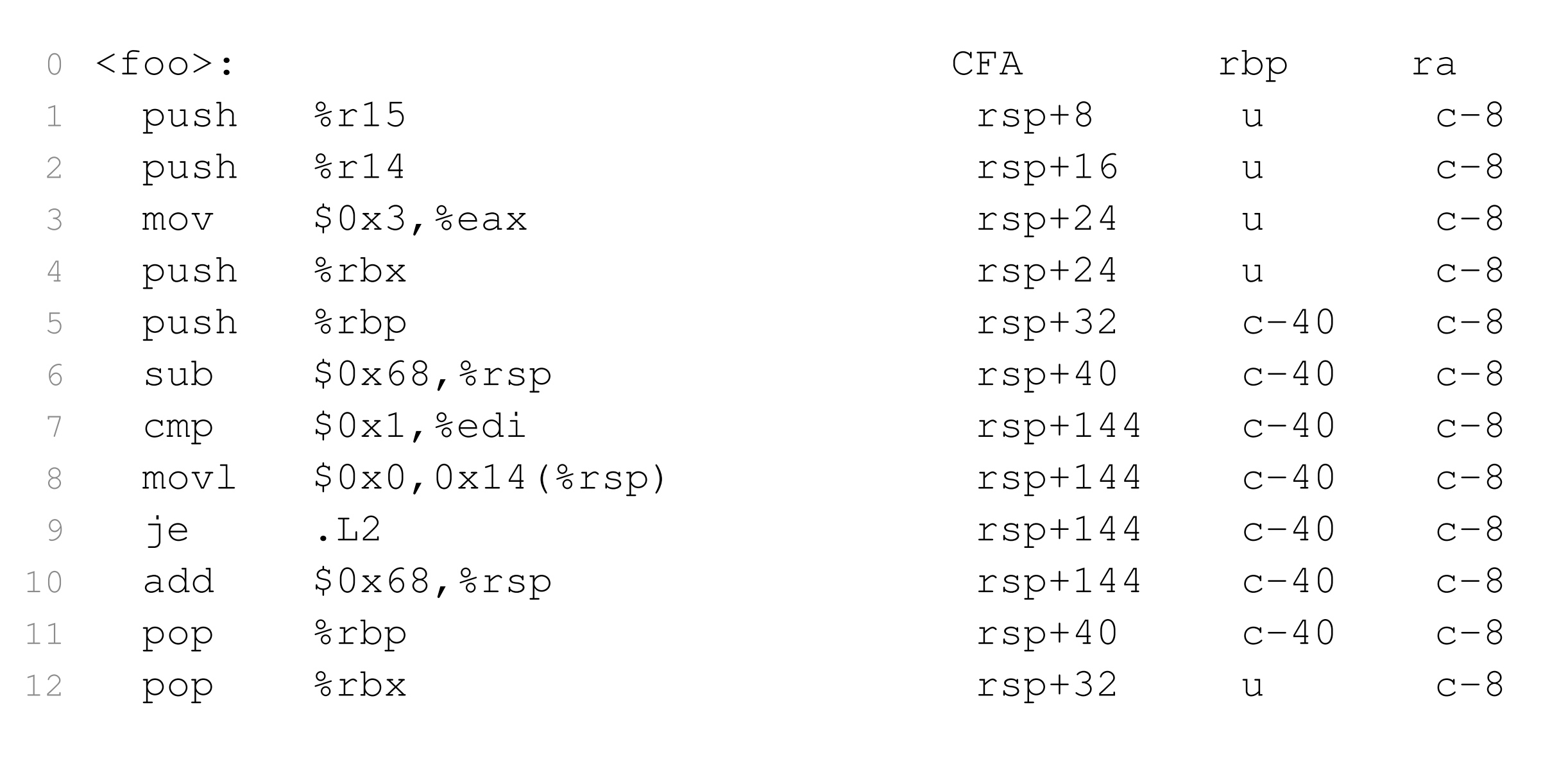 On running every line of code, the symbolic value will be eval to locate the stack frame, it will recursively walk stack to unwind for every call frame.



By architectural advantage, we can leverage offset based on un-updated varaibles during computation like %rip or %
Continue reading "Reliable and Fast DWARF-Based Stack Unwinding @OOPSLA19"